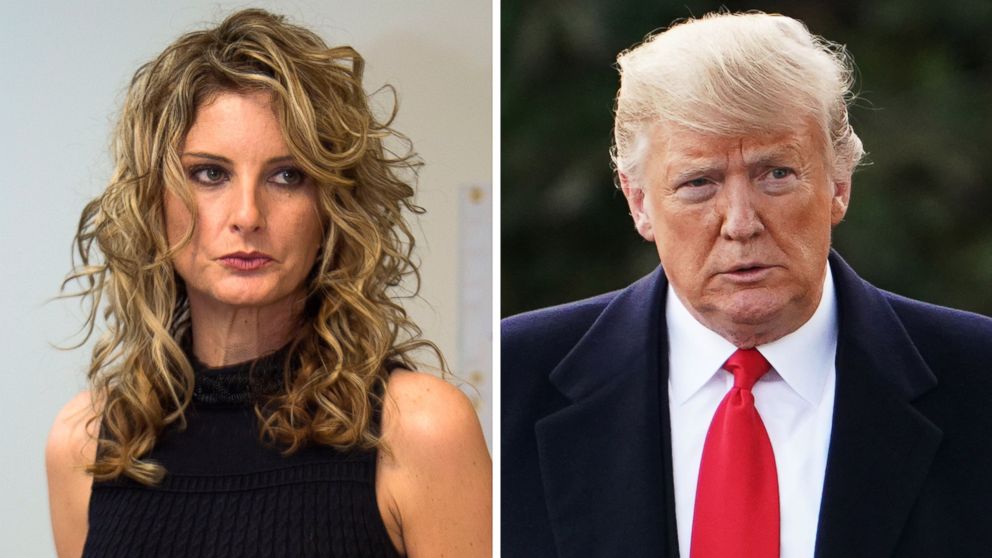 As allegations of sexual assault continue to swirl around Donald Trump during his presidential run, there's one accuser who hasn't been widely covered in the mainstream media — Katie Johnson.
Johnson claims Donald Trump, along with former banker and sex offender Jeffrey Epstein, raped her in 1994 when she was just thirteen years old.
Fast forward to 2016, and Johnson has filed three federal complaints against Trump and Epstein for the alleged sexual assault.
Here's a timeline of the events:
April 26, 2016 — Johnson filed for a $100 million lawsuit in California federal district court. It was thrown out by U.S. Magistrate Judge Karen Stevenson in May due to Johnson "failing to state a civil rights claim" in the suit. At this time, she was representing herself and claimed to have only $276 to her name and no job.
June 20, 2016 — Johnson refiled in Manhattan federal court with the help of attorney Thomas Meagher, who reached out to her after hearing about her initial filing. She changed her name to "Jane Doe" in the lawsuit, which asks for $75,000 plus attorney fees, rather than $100 million.
September 16, 2016 — Johnson drops her lawsuit, before refiling a few weeks later with Meagher and another attorney, Cheney Mason, to include three affidavits instead of two. Statements from Johnson (Doe), an eyewitness named "Tiffany Doe," and "Joan Doe," a schoolmate of Johnson's in 1994, were added to the filing.
Johnson's story has remained the same throughout her court proceeding, in which she recalled being approached by "Tiffany" (who allegedly worked for Epstein) at the New York Port Authority in 1994. Tiffany reportedly invited Johnson, an aspiring model, to an event at Epstein's home to broaden her network and potentially get a job.
Throughout the summer of 1994, the lawsuit alleges Johnson endured "savage sexual attacks" by both Trump and Epstein.
As the Revelist reports, the suit also claims that Trump attended four of the parties, in which he allegedly "initiated sexual contact" with Johnson. She also claims Trump "took her virginity" and "raped her" at one of the parties, adding that Epstein "initiated sexual contact" twice and raped her on the second encounter.
Johnson's schoolmate "Joan" as well as "Tiffany" appeared in court recently and testified to the factual nature of Johnson's story.
But why is she just now coming out with these allegations? Court documents explain:
"Immediately following this rape, Defendant Trump threatened me that, were I ever to reveal any of the details of Defendant Trump's sexual and physical abuse of me, my family and I would be physically harmed if not killed."
Here's a video testimony of Johnson from February 2016, two months before she filed her case in California:
The man who filmed Johnson's social media testimony, Jonathann Launer, is an award-winning filmmaker in Los Angeles. He wrote the following letter after recording her statements, explaining why he believes her. It reads in part:
"Now just to be very clear, I have no personal agenda, no beef with Mr. Trump, and no political affiliations whatsoever. I was simply there as a hired gun to do what I do. Film. As the interview went on, she gave more and more graphic detail about the alleged rape. I could tell she was very upset and genuinely disturbed. She was shaking and had to compose herself several times during the interview.
I am not an expert in psychology, and don't claim to diagnose her mental state, but I DO know acting when I see it. I do not believe she was acting. I believed she was telling the truth as she saw it. Now, I'm not accusing Mr. Trump of anything, as I was not there. But what I saw in Ms. Johnson's interview was very convincing."
Steve Baer, president of United Republican Fund of Illinois and a conservative donor who has been trying to get media attention for Johnson, told Independent Journal Review that he too believes Johnson:
"The case is jaw dropping in that it's not simply that Katie alleged what happened, but she had a witness who is also testifying. Very rarely with rape do you have an eyewitness.
If I had to bet my house on whether Katie's telling truth or lying, I'd bet my house that she's telling the truth."
Trump has voraciously denied Johnson's claims since April, saying in a statement:
"The allegations are not only categorically false, but disgusting at the highest level and clearly framed to solicit media attention or, perhaps, are simply politically motivated. There is absolutely no merit to these allegations. Period."
Representatives for Trump have also said he and Epstein "barely knew each other," but the Daily Beast reports the pair were regularly seen together in the '90s.
Epstein was also seen with Bill Clinton during that time as well. According to Fox News, Clinton took at least 26 trips on the "Lolita Express," which was reportedly set up with beds where guests "had group sex with young girls."
Today, Epstein is a level-three sex offender, after being convicted in 2008 of soliciting an underage girl for prostitution and serving 13 months out of his 18-month prison sentence.
Independent Journal Review reached out to Johnson and her attorney Tom Meagher, who released this statement:
"This case, based on the sworn declarations of the victim and two corroborating witnesses, will be tried in court, where the defendants will be required to answer questions under oath and pursuant to the rules of evidence. We will have no further comments at this time."
A federal judge in New York recently ordered a December hearing in Johnson's case.