Kylie and Tyga smdh. Chyna needs to take up her issues with Tyga because at the end of the day he's the one that left her and her son for some 17 yr. old. Arguing with Kylie over social media means nothing. I understand that she loves this man and they have a family together but if he's willing to leave her and her son for another chick then that means he was no good anyway. Got these two chicks arguing over his triflin' self. Get smart ladies. But I really hope Chyna finds happiness.



I hope Blac Chyna is just talking smack because a fight with that lil' girl ain't worth it. She has way more to loose than Kylie. As for Ms. 17 going on 30…she's getting played! No ifs about it. I would not put it past Tyga to still wanna deal with Chyna…she is the mother of his child and it ain't nothin' new for ex's to still be double dippin'.


Kylie wanna be grown and face a black grown women she better boss up and throw them hands. She's overstepping boundaries.


While Tyga's behind is straight up messy…Blac Chyna needs to do her and focus on little King. She's better than this. I understand she's hurt but she's a grown woman going after a teenager. Granted a teenager that's a little too damn grown and attention whorish for her age **smh** Chyna's a beautiful woman with a growing career and business. I have a strong feeling by the end of the year…Tyga and Kylie won't be together anymore. Because how you get him is how you lose him.


Blac Chyna shouldn't have said anything about it and stayed classy about it and not be bothered. But at the same time I don't blame her. Kylie Jenner has been throwing shade for a minute. Its funny how all of her supporters thinks that she is grown enough to be with a grown man….get plastic surgery and be a little thot but yet she's not grown enough to get her ass whooped forget all that. Miss thang, you Grown enough to throw shade and sleep with grown men, you grown enough to get molly wopped by Chyna..its simple. And I'm not a violent person but this family has been getting away with being with a lot of people for so long and not faced any consequences. Tyga probably did send those text messages because men do stuff like that when they are emotionally confused. And now he trying to back track because Chyna exposed it. Whatever.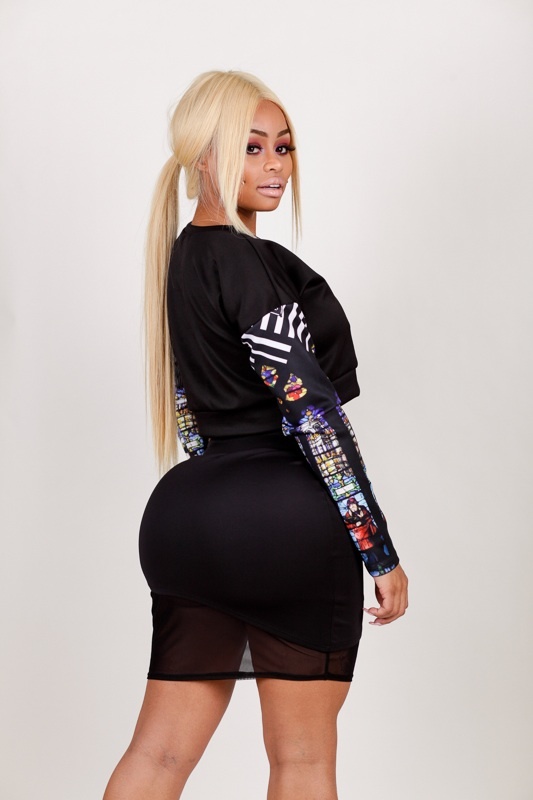 Fighting over a guy, really?


Everyone missed the fact that Kylie was teaching King to say "I love Kylie" just to piss Chyna off. Chyna been focused on her son and she kept quiet for a long time, even when everyone else was saying their opinions, so when she decides to speak up she needs to fall back ? That's BS honestly.


Tyga is with Kylie because the Kardashians have the connects. He's hoping that Kanye will help him with a new album, lol. Secondly, Blac Chyna is more mad that the sister of her former friend was creeping with the father of her child and the family is okay with it. One day Kim will take off her clothes and there will be crickets. Paris Hilton was once famous too.