The 48th Country Music Association Awards was held in the Bridgestone Arena on the 5th of November in Nashville, Tennessee. This year event will be host by the lovely Carrie Underwood and the handsome Brad Paisley.

After Taylor Swift revealed to trade the Country Music for the Pop Music, it seemed to have left an impact on the Country Music Association. Surprisingly on this event on the November the 5th, something no one would have ever expected happened. The Country Music Association has invited the young, lovely and talented vocalist with great sense of fashion to perform on this event… Ariana Grande.


Ariana Grande lit up the stage performing her song 'Bang Bang' together with the Little Big Town. The two female vocalists of the Little Big Town were replacing Nicki Minaj and Jessie J.
The young vocalist, Ariana Grande showed everyone what she was made off. She totally rocked it!
The performance was great and it sounded awesome. It is obvious that the audience was enjoying the performance. They were applauding afterwards.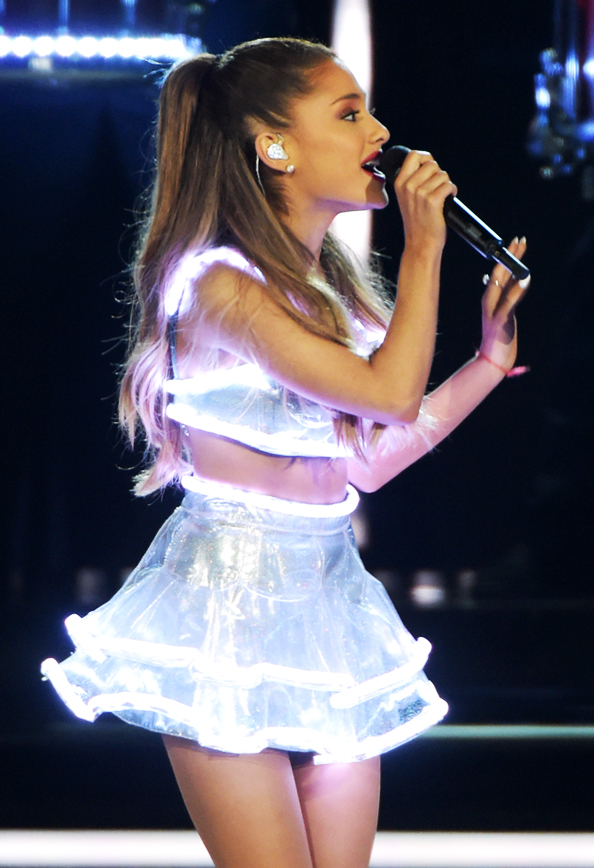 Ariana Grande had a top and a mini skirt on, which seemed to be made out of light tubes or glow in the dark material. The skirt had layers. Ariana kind of look like a a ballerina and that she was wearing a white lit up tutu. There was mentioned that she was wearing a Tron outfit.
Underneath her lit up outfit, she was wearing silver high heels pumps. Her pumps had a glamorous, sparkling and dazzling look.
Ariana's appearance was charming, adorable, but yet very modern. She might as well posed to be a music box ballerina, which came out of space.


Even though there were some people on Twitter who thought that was inappropriate, there were also many, who welcomed the refreshing turn and the choice of the Country Music Association.
Some people said that Ariana and her type of music did not belong on stage and that the stage only belonged to just country music singers and performers.
However some people understand the smart move and the decision of the Country Music Association to have Ariana Grande performing.
The fact is that Ariana Grande is just the bomb now days and her music sells. She is a very talented young lady with a wonderful voice.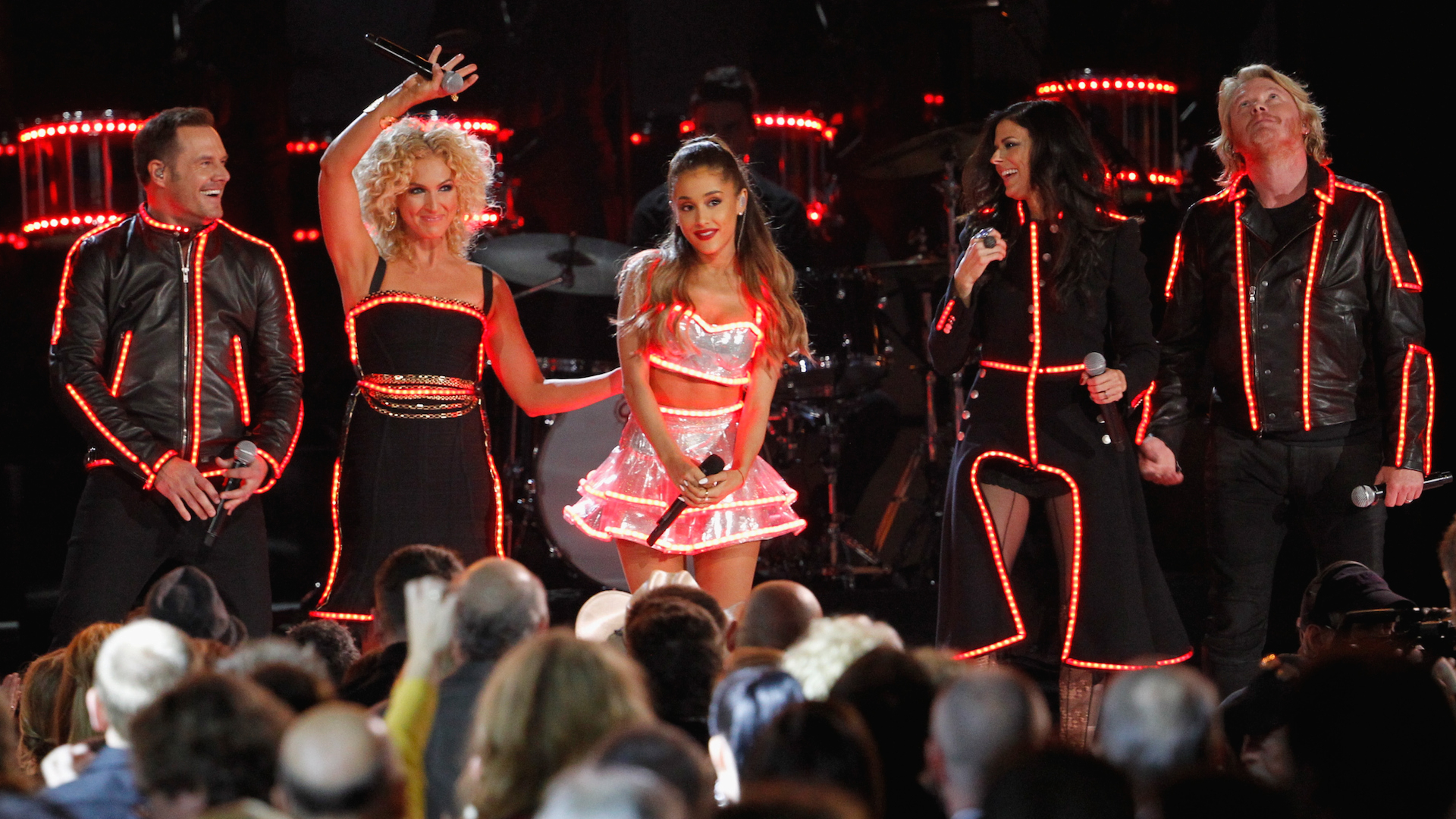 http://www.bichee.com/ariana-grande-not-just-another-pretty-face/